Team Coaching
Our Coaching Team is led by our Skating Director, Nikolai Balabardin. Nikolai is also our Future Star Coordinator.
In 2019, KFSC introduced a Team-Coaching format for the StarSkaters. This will allow skaters to build their skills and abilities by learning from more than one coach and benefiting from each coach's technical strengths. Skating requires technical skills (spinning, jumping, footwork), mental preparation (particularly for competitions and tests), physical training (stamina, strength, flexibility), and musical interpretation (giving physical expression to music). The coaching team will guide the Kerrisdale Figure Skating Club skaters in all of these areas. The coaching team shapes the nature of the club and the atmosphere on the ice and ensures that all skaters feel supported by everyone in the club and progress to their own potential. The number of lessons with each coach will depend on the season, and days that the skater is on the ice, and a coach's availability.
Shannon Balabardin, our Program Administrator will coordinate coaching sessions for each skater, based on the sessions he or she selects for a given year. Program Administrator approval must be obtained before registering for a session. The lesson(s) may be either private or semi-private and will be planned based on your goals and coaching team scheduling. Skaters will be invoiced by the individual coaches directly at the end of each month.
Shannon Balabardin is also our Canskate Coordinator and is supported by our Coaching Team and Professional Assistants.
Nikolai Balabardin, KFSC Skating Director and KFSC Future Stars Coordinator

Email: nsb_sk8@yahoo.ca

Shannon Balabardin, Program Administrator, CanSkate Coordinator


Email: nsb_sk8@yahoo.ca

Credentials:

· Certified Intermediate Starskate Provincial Coach (ISPC)

· Level 3 Coach

· Coaching since 2004

· Coaches all levels of skaters – Beginners to Sr. Competitive

· Specializes in Freeskate, Choreography & Music editing

· Pro-motion Harness Coach

· Russian National & International Competitor at the Junior and Senior levels

· Bachelor of Physical Education Degree – specializing in Figure Skating coaching

· "Feature" skater in Disney On Ice

· Principal skater with Russian "Ballet on Ice"

· Development Team seminar Coach

Credentials:

· Certified Intermediate Starskate Provincial Coach (ISPC)

· Level 3 Coach

· Coaching since 2004

· Coaches all levels of skaters – Beginner to Gold

· Specializes in Choreography, Freeskate, Skills & Interpretive

· Coach of Western Canadian Champions in Synchronized Skating (Master's Level)

· Professional skater with Disney on Ice for 6 years
Due to COVID-19 restrictions on the number of skaters, our coaching staff was limited to Shannon and Nikolai Balabardin, in addition to part-time coach Darcee (Feenie) Matthews.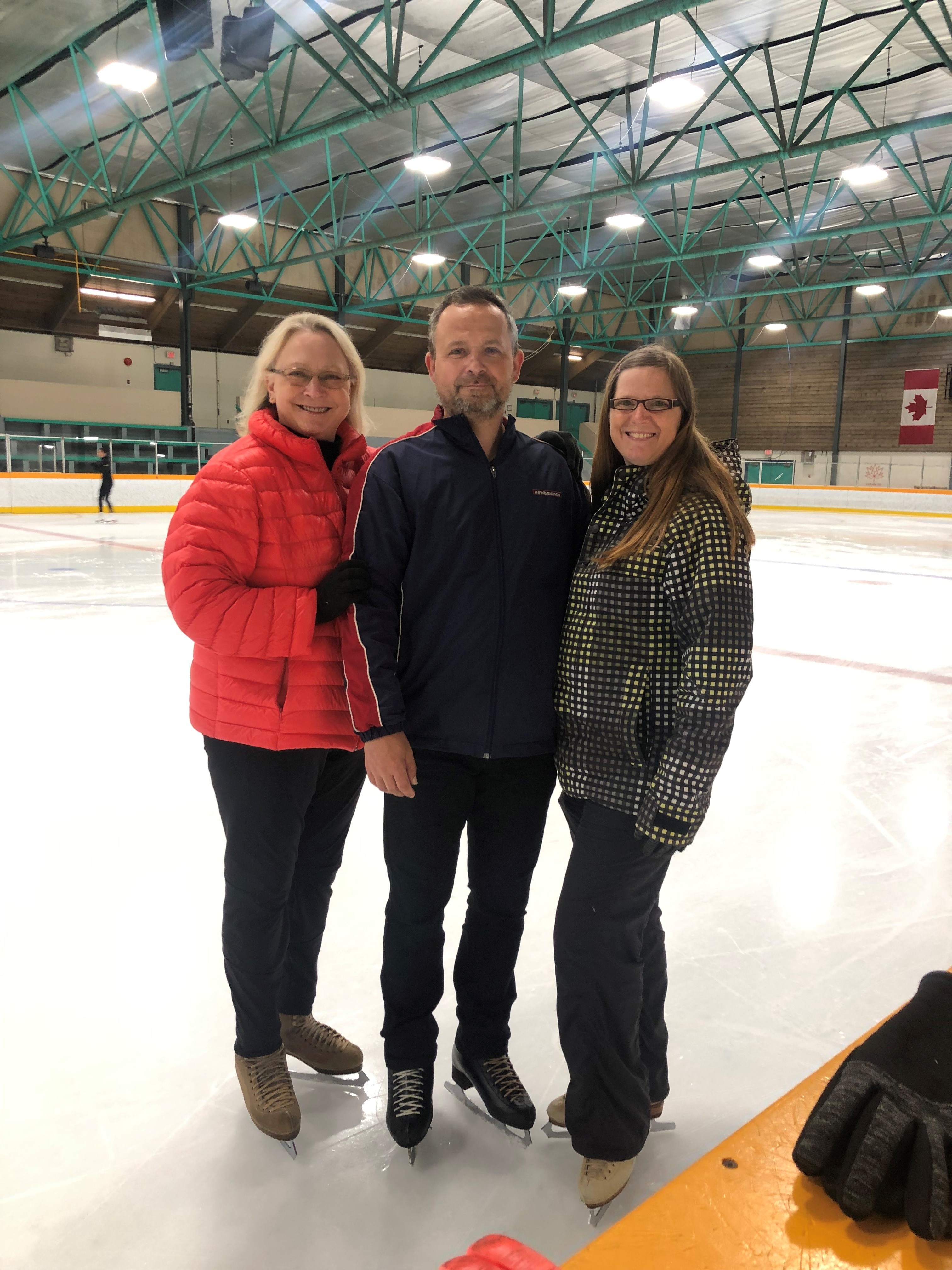 from left to right: Darcee, Nikolai, Shannon