Learn to Skate
ICE TYKES (3 – 4 1/2 years)
- Parent must remain at "RinkSide"
- 45 min. Group Instruction included
- Child must wear CSA approved Hockey helmet
- NO Skate Rental available
Skaters learn balance, control, how to fall and basic skating skills that include forward and backward skating and stopping. Skaters progress to our Canskate program. Child must wear a Hockey helmet, gloves/ mittens & slippery pants. No Skate Rental available.
CANSKATE (4 - 17 yrs plus Adults)
- Parent must remain at "RinkSide"
- 45 min. Group Instruction included
- Child must wear CSA approved Hockey helmet
- NO Skate Rental available
Designed for beginners ages 4 years old and up. Skaters learn and develop basic fundamental skating skills, going forward and backward, crossovers and stopping. These skills can be applied to both figure skating and hockey. Skills are arranged in progressions and ribbons/badges are awarded. Skaters will also be introduced to jumps, spins and turns. Maximum 10 skaters to a group. Professional Coaches are assisted by trained Program Assistants. Skaters progress at their own rate. Canskate is the feeder program to all other Skate Canada skating programs. Once skaters have mastered all the skills and badges, they are encouraged to move onto Future Star sessions.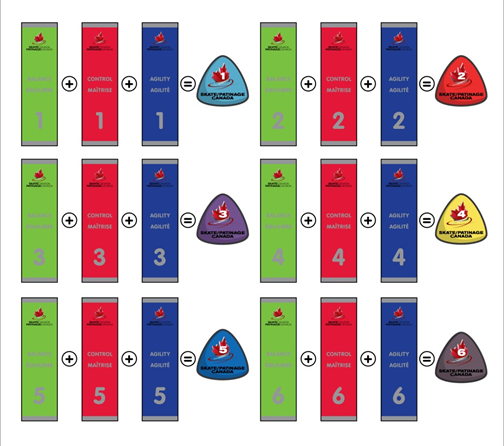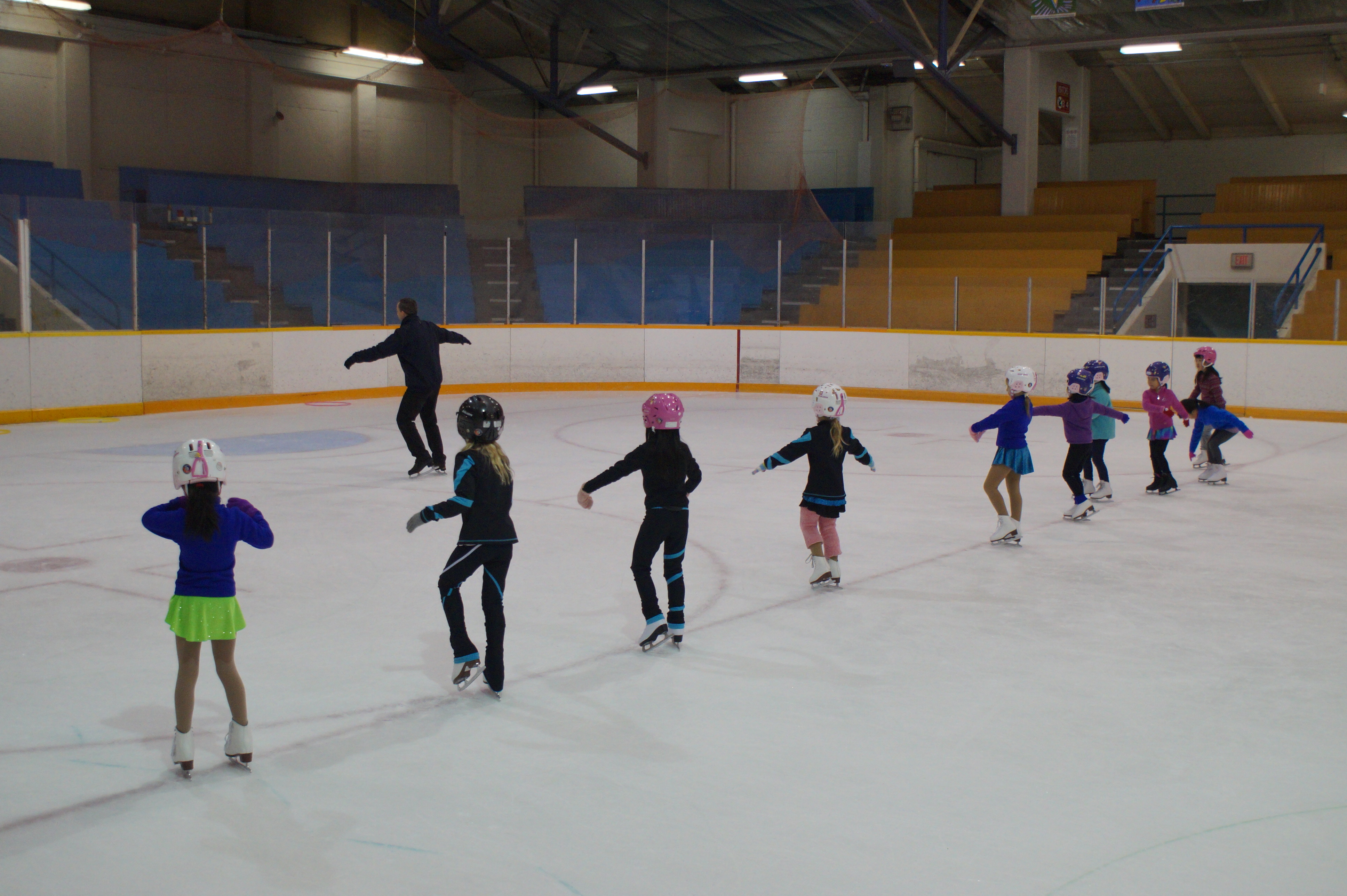 Future Stars
FALL 2021
- skaters will be on the ice at the same time as Canskate
- offered Tues/Thurs/Friday
- 45 min "group" lesson included in the fee
TWICE a WEEK Program
by Coach invitation/audition ONLY
- Future STARS is a program for promising, enthusiastic children who have been recommended by our Canskate Coordinator.
- This accelerated "group " program consists of group instruction, off-ice conditioning and on-ice stroking/enrichment.
This program serves as a bridge to the Starskate program
StarSkate
Any Lessons must be arranged through the Program Administrator or Skating Director.
Some Starskate Sessions
- ICE TIME ONLY and does not include Coaching. (coaches will bill lessons).
- include Off-Ice "group" instruction & fee includes Off-Ice (coaches will bill lessons On-Ice separately).
Most sessions are private lessons with "team" coaching.
NOTE: Categories subject to revision and Coaches discretion.
StarSkate 1-4 - by Skating Director approval only and working on all single jumps
StarSkate 5 and up - Skaters must have passed Star 5 Freeskate Test / be landing DOUBLE jumps, OR have Skating Director Approval to skate on the StarSkate 5 and up sessions
PROGRAM ASSISTANTS
These are volunteer STARskaters in our Club who assist our Coaches on Canskate sessions. They serve as "role models" to the younger skaters and assist in the following areas
- Assisting/leading warm-ups, group activities or cool-downs
- Assisting with the set up or circuits and stations
- Leading circuits/rotations
- Demonstrating proper execution of skating skills
- Providing assistance to skaters who may have additional needs.
- Taking attendance, timing speed skills
- Providing general assistance to the coaches on the session
- Providing encouragement and general feedback to skaters

The hours that a PA volunteers are recorded/tracked by the Coaches. Students requiring volunteer hours for High School graduation may request to have a letter written by KFSC for this purpose. It is a great way to get involved with your Club!
Skaters interested in volunteering as a Program Assistant should contact Canskate Coordinator Shannon Balabardin at nsb_sk8@yahoo.ca


Open Dance and Open Multi-Purpose Ice Sessions
Open Dance: These sessions are designed for both Recreational and Test skaters that want to do Compulsory Dances. Private coaching instruction only.
Open MPI: These sessions are designed for starskate and dancers that want to work on patterns, dance, skills, jumps, spins, solos on the ice. Private coaching instruction only.